Letter from the President of  WHET – Nancy Ramsey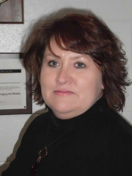 Welcome to Women in Higher Education in Tennessee (WHET)!
On behalf of WHET, I would like to welcome you to the 38th year of "providing opportunities for members in higher education to engage in cultivating their personal and professional potential." Founded in 1980, WHET is committed to providing professional development for women working in higher education in the state of Tennessee and promoting women in leadership roles.
The 2017 Annual Conference focused on helping Women to SOAR: Successful, Optimistic, Audacious and Resilient. We will carry this theme throughout the 2017-18 year, and we are so happy that our members will take this journey with us.
I am honored to have the opportunity to serve as the 2017-18 President of WHET. My current role at Pellissippi State College is Executive Director of Institutional Effectiveness, Assessment and Planning and SACSCOC Liaison. I have been a member of WHET for the last six years, and I have served in various roles on the Executive Board. I first attended a WHET conference because Dr. Shanna Jackson invited me. I think that is the key to success implementing our mission – as a member, ask others to join. I look forward to working with the board and membership to grow the organization.
This year, the board will continue to focus efforts on providing professional development through regional meetings, participating in Day on the Hill with our legislators, and hosting the 38th annual conference.
I look forward to leading this organization in 2017-18 and seeing each of you become more involved in the organization. If I can help with your career plans and goals, please let me know (naramsey@pstcc.edu or call 865-694-6526).
Sincerely,
Nancy A. Ramsey
President, WHET