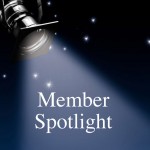 Women in Higher Education in Tennessee (WHET)
is excited to introduce a fun new feature – Member Spotlights.  Each month, WHET will publish a new Member Spotlight.  WHET has more than 120 members, and Member Spotlights are designed to help you get to know your fellow members better and enhance networking opportunities.  We will post a new Spotlight at the beginning of each month.  If you are interested in being the subject of a Spotlight or know someone who would make a good subject, please contact WHET at whettn@gmail.com.
Shanna Jackson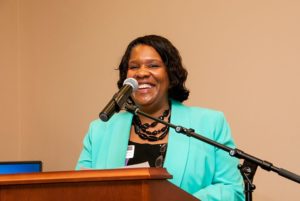 Congratulations to Board Member, Dr. Shanna Jackson, ACE State Chair, for being featured on WRKN News 2's "Women 2 Watch." Click below for the featured story.
Previously Highlighted Members
Kimberly K. Estep
Dr. Kimberly K. Estep is the chancellor of WGU Tennessee, a state-endorsed, nonprofit, accredited university launched in July 2013 with one goal – to expand working adults' access to higher education throughout Tennessee.
In her three-year tenure at the helm of the online university, which is part of Governor Haslam's Drive to 55 initiative, Dr. Estep has worked to grow WGU Tennessee's enrollment to more than 3,000 students, with more than 1,500 alumni throughout the state. She has also led the charge in securing articulation agreements between WGU Tennessee and all 13 community colleges in the state, as well as forming partnerships with many of Tennessee's largest and most recognizable organizations and companies.
Dr. Estep brings more than 25 years' experience in higher education to her role as WGU Tennessee's first chancellor. Most recently, she served as vice president for academic affairs and student services at Nashville State Community College. Dr. Estep has held leadership roles at other institutions including Tusculum College in Greeneville, Tennessee, Thomas University in Thomasville, Georgia, and Friends University in Wichita, Kansas.
Dr. Estep holds a doctorate in history from Auburn University and a master's degree in adult education from the University of Georgia. She is based in WGU Tennessee's main office in Franklin and spends her time traveling the state and working with higher-education, community, and business leaders to increase awareness of WGU Tennessee, boost recruitment, and establish partnerships. She sits on the advisory board of the Virtual Academy of Business and Marketing within Metro Nashville Public Schools, is a member of the Rotary Club of Nashville, and volunteers regularly with Nashville literacy nonprofit Book'em. She serves on the Education & Workforce Committee for the Tennessee Chamber of Commerce & Industry. In 2016, Women in Higher Education in Tennessee (WHET) recognized her as their Woman of Acheivement.
An Ozark, Alabama, native, Dr. Estep lives in Murfreesboro with her husband, Paul Adam
Jewell Winn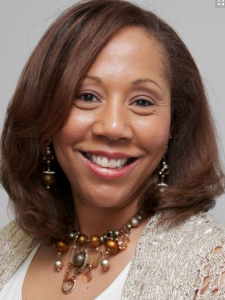 We are pleased to congratulate our Immediate Past President, Dr. Jewell Winn for earning the nomination for the Andrew Heiskell Awards for Innovation in International Education.  Tennessee State University Diversity and International Affairs has been selected to receive the 2016 IIE Andrew Heiskell Award for Internationalizing the HBCU, and will be featured by the IIENetwork as a "best practice" institution in international education.  Please join WHET in congratulating Dr. Winn for her exceptional leadership serving as the Senior International Officer, Executive Director for International Programs and Deputy Chief Diversity Officer.
Mitzi Dunkley
Mitzi Dunkley serves as the assistant director for the Forensic Institute for Research and Education. She assists in implementing the mission of the Institute by coordinating FIRE's lectures, camps, and other public events. She manages scene call-outs of the Forensic Anthropology Search and Recovery (FASR) Team and serves as a liaison for the Middle Tennessee Forensic Science Society (MTFSS). Mitzi coordinates outreach activities such as K-12 classroom visits and supervises the annual Forensic Science Symposium. In addition, she plans and manages FIRE's budget and oversees the Institute's daily office functions.
Mitzi earned a Bachelor of Business Administration (BBA) from MTSU in 1992 and a Master of Professional Studies (MPS) in Training and Development in 2013. She is a Certified Administrative Professional (CAP) with the Office Management (OM) specialty. Mitzi and her husband reside in Murfreesboro with their three teenage children.
Lisa Borre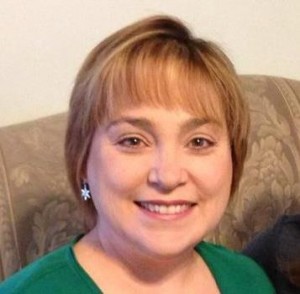 It is with great enthusiasm that we congratulate Lisa Borre on her recent promotion at Volunteer State Community College.  Although she keeps a busy schedule making sure students' needs are met and tackling administrative challenges, she carved out some time to respond to our inquiry about her perceptions of her new role and the benefits of being a member of WHET.
Lisa is very familiar with Volunteer State.   In 1994, her first role with the institution was an internship.  At the completion of the internship, she was hired as a Counselor/Coordinator of Testing in the Office of Counseling and Testing.  She left Volunteer State to be a stay at home mom from 2002 to 2006; however, she returned to become a counselor for the TRIO Student Support services program in 2006.  In 2012, she joined the Advising Center as the Advisor/Counselor and RODP campus contact.
A few months ago, the Advising Center was merged with the Testing Center and renamed Advising and Testing.  She accepted a promotion to the role of Assistant Director of Advising and Testing.  In her new role, Lisa shares that she will focus more on administrative and supervisory responsibilities which will include managing the day to day operations of testing and assisting the director with the day to day operations of advising.  Her current focus is to assist with an upcoming departmental move to a new building on campus. 
Lisa shared that her willingness to learn new things and to tackle new challenges, as presented on the campus helped create the pathway to her new promotion.  She also shared her deep sense of support and relationship building campus-wide forged the way to make her an easy choice for this new role. 
When asked how long she's been a member of WHET, she shared that she has been a member since 2011 in Tennessee.   When she was employed at the University of North Alabama in the 90's, she was a member of Women in Higher Education in Alabama.
In her closing comments, Lisa shared "WHET affords women the opportunity to network and draw from the knowledge and experience of women across all areas of higher education.  She shared that she has not "found a more encouraging and supportive group of professional women anywhere.  In addition to support and encouragement," she emphasized that "WHET members challenge one another and will hold one another accountable for achieving personal and professional goals" and push women to set higher goals to continue to blaze the trail in higher education.
We celebrate Lisa as our new member spotlight for attaining the position of Assistant Director of Advising and Testing.
Regina Henry, Communications Coordinator  
Peggy Carpenter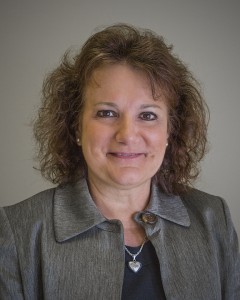 Please join the Board in congratulating our Past President, Peggy Carpenter.  We were able to catch up with Peggy and ask a few questions about her journey in higher education and her new position.  In March, she accepted the position of Assistant Dean – University College at MTSU.  Peggy is new to MTSU,  and in her opinion this was not a true 'promotion'. For 24 years she worked at Trevecca Nazarene University in various positions–most recently serving as the Director of Student Success in the College of Lifelong Learning.  During her years at Trevecca, she was given the opportunity to create several new programs which improved services to both traditional and non-traditional students.  She believes accepting those challenges and tackling those opportunities successfully prepared her for her current position.

She was asked to share her favorite quote or to share information she has gained from a mentor that has helped her stay grounded and plan for success. Her favorite quote is from Stephen Covey– Leadership is communicating others worth and potential so clearly that they are inspired to see it in themselves.  She ascribes to this philosophy in her life's work. Further, we are about building leaders who will effect and change our world; we can have a huge effect on the students' we encounter each day.

Peggy's closing thoughts offered advice to people beginning their career in higher education. She charges us to accept every opportunity and embrace every challenge given because we never know what that opportunity or that challenge is preparing us for in the future.  Lastly she shares, "don't allow yourself to get too comfortable in any position." Peggy's charge is for us to become an expert on what we are presently doing and continually seek new opportunities to grow professionally.

Congratulations Peggy Carpenter~  The Women of WHET TN celebrate you!!