Letter from the President of WHET – Patricia Burks-Jelks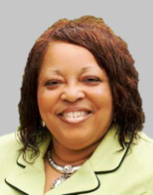 Greetings Women in Higher Education in Tennessee (WHET)!
On behalf of WHET, I welcome you to our organization.  Our mission is to "provide opportunities for members in higher education to engage in cultivating their personal and professional potential."  Our vision is to be "recognized as a premier professional organization that empowers professionals, advocates professional growth; provides career opportunities and develops community partnerships."  We focus on development, partnerships, and advancement.
If I may introduce myself, I am Patricia Burks-Jelks, 2016-2017 President of WHET.  I bring to the table over 27 years of experience as a "servant leader" acquired at the University of Tennessee Space Institute (UTSI) in Tullahoma.  As part of the Executive Administration team at UTSI, I serve as a Director of Human Resources and Equity and Diversity Officer.
I have been a member of WHET during most of my career at UTSI.  I've served on WHET's board over the last few years as Membership Coordinator, First Vice-President, and now elected to serve as President.  What a wonderful journey this has been!
Our first WHET Executive Board Meeting for 2016-2017 will be held on December 6th in Middle Tennessee.  During this meeting, we will set our agenda for the year.  Highlights of this upcoming year include "Day on the Hill" visit with various Legislators usually in early spring; Middle, East, and West Tennessee regional meetings/workshops hosted by appointed board representatives to help promote membership; last but not least, our annual fall conference – the main highlight of the year.  Other professional development activities such as webinars are also on the horizon.
I look forward to seeing you this coming year during our events!
Sincerely,
Patricia Burks-Jelks
President, WHET