2016-2017 Executive Board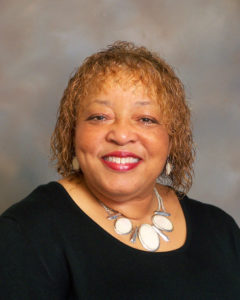 President – Patricia Burks-Jelks, University  of Tennessee Space Institute
Patricia Burks-Jelks has been employed with the University of Tennessee Space Institute (UTSI) in Tullahoma, TN for over 27 years where she serves as Director for Human Resources and Equity and Diversity Officer.  She holds a Bachelor of Social Work and a Masters of Professional Studies (emphasis in Strategic Leadership) both from Middle Tennessee State University and is a graduate of the University of Tennessee Leadership Institute.  In addition to serving as President of WHET, she serves as President of the Highland RIM Chapter of the Society for Human Resource Management (SHRM), and is a member of the College and University Personnel Association for Human Resources (CUPA-HR), WHET, and the Franklin County Community Association (FCCA).  She previously served as President of the Tennessee Chapter of CUPA-HR subsequently receiving a "Meritorious Service Award"  from Southern Region CUPA-HR recognizing her leadership and recognizing her as a pioneer for being the Tennessee chapter's first African-American President.  She also previously received the June Anderson Award from WHET recognizing her "outstanding contributions in promoting equality for women in higher education." She chairs the Franklin County Hope for a New Beginning Faith Based Recovery Coalition and is a faithful Minister of Music at New Hope Church of God in Christ where she serves as President of the Business and Professional Women's Federation, a position she also holds in the state.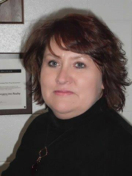 1st Vice President – Nancy Ramsey, Pellissippi State Community College
Dr. Nancy Ramsey is currently the Executive Director of Institutional Effectiveness, Assessment and Planning at Pellissippi State Community College.  She came to Pellissippi State from Columbia State in August 2013.  Nancy completed a Bachelor of Arts and Masters of Curriculum and Instruction at Middle Tennessee State University.  She has an Ed.D in Higher Education Administration from Tennessee State University.  Nancy serves on several boards including the Maury County Boys and Girls Club, Pet Pals of Maury County and the Fellowship of Christian Athletes.  She is a graduate of Introduction Knoxville and Leadership Maury.  Nancy has experience working in industry and teaching English and history in secondary school.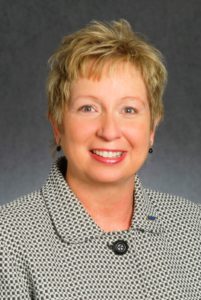 2nd Vice President and Professional Development Coordinator – Carol Puryear, Tennessee Board of Regents

Dr. Carol G. Puryear is the Associate Vice Chancellor of the 27 Tennessee Colleges of Applied Technology (TCAT) under the governance of the Tennessee Board of Regents, a role she has held for four years. She has dedicated her career to education, serving more than 30 years in a variety of academic settings, including secondary institutions, universities, technology centers, for-profit institutions, and non-profit businesses.  Her more recent professional roles were as the Director of the TCAT-Murfreesboro, Assistant Vice Chancellor of the TCATs, and Coordinator for the TBR's Regents Online Campus Collaborative.
Dr. Puryear is active with the Council of Occupational Education accreditation association, serving on the Committee on Accreditation Standards and Conditions as well as the Committee on Nominations.   She also serves locally on the Middle Tennessee Regional Workforce Alliance group, Veterans Serving Nashville Board, and various other professional and community organizations.
She earned her Doctorate of Education from Tennessee State University in Administration and Supervision with a concentration in Higher Education. She also holds a Master's Degree in Technical Education from Middle Tennessee State University.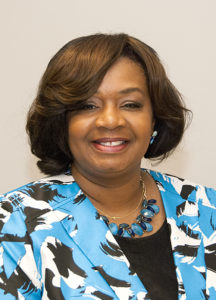 Recording Secretary – Diane Bonner, Tennessee Board of Regents

Diane Bonner is employed with the Tennessee Board of Regents, and was most recently promoted to Co-Chair for the Tennessee Summit, an Academic computing conference hosted at MTSU for Banner users.  In her current role, she is responsible for communicating the project plan timeline for various projects within the Information Technology Department.  She is an esteemed Alumni of Robert Morris University in Springfield, Illinois where she graduated with a 3.5/4.0 in Administrative Studies.   She is a member of (CUPA) College and University Professional Association for Human Resources and IAAP.  Diane is a faithful member at her local church and serves as Bible Study instructor, conference coordinator and Executive Board member.  A counselor to many and for the last three years she has been a volunteer mentor with the Tennessee Achieves program.  Mrs. Bonner believes in a woman's independent economic stability and empowerment.  She passionately pursues these efforts with her homebased business of Premier Designs as a Jeweler.
Mrs. Bonner is married to Ivan and they have one son, William.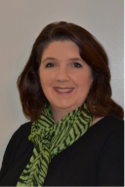 Treasurer – Ruth Ann (Cissy) Holt, Columbia State Community College
Ruth Ann "Cissy" Holt is currently the Dean of Regional Services and the Southern Campuses for Columbia State Community College. She has served as the Coordinator of Evening Programs as well as an adjunct instructor of English.  Cissy completed both B.A. and M.A.Ed. degrees at the University of North Alabama.  Most recently she completed an Ed.S degree through Middle Tennessee State University.  Cissy is an educational doctoral student at Tennessee State University.  She is a member of Alpha Delta Kappa, Women in Higher Education in Tennessee, Tennessee Alliance Continuing Higher Education, and Junior Auxiliary of Lawrence County.  Cissy has served on numerous boards including  Chambers of Commerce, Gear Up, and Big Brothers/Big Sisters of Maury County.  She is a graduate of Leadership Lawrence County, represented Lawrence County in the Tennessee Economic Summit on Women, and was selected as the Outstanding Professional Staff Member at Columbia State in 2004.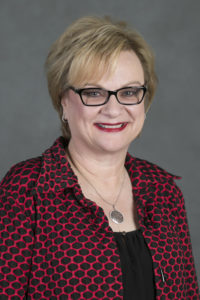 Presidential Advisor  – Dr. Alisa White, Austin Peay State University
In 2014, Dr. Alisa White became the tenth president of Austin Peay State University in Clarksville, Tenn. Austin Peay serves more than 10,000 students, has a $120 million operating budget, and is a national leader in student success initiatives. She is a board member of the Two Rivers Corporation, ASPIRE Foundation, the Clarksville-Montgomery County Economic Development Council, Industrial Development Board, and the Clarksville-Montgomery County Literacy Council.
White previously served as provost and senior vice president for Academic Affairs at the University of Texas at Tyler and provost and vice president for Academic Affairs at Midwestern State University in Wichita Falls, Texas.
White has an undergraduate degree in business, a master's degree in library and information science and a Ph.D. in mass communication. Her research has been published extensively in scholarly periodicals, such as the Journal of Advertising Research, the Journal of Advertising Education and the Journal of Creative Behavior. She also has served as a consultant for city governments and Fortune 500 companies, offering workshops on leadership, conflict negotiation and creative management.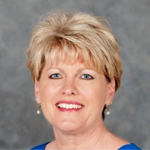 Immediate Past President – Connie Huddleston, Middle Tennessee State University
Connie Huddleston is the Coordinator for the College of Liberal Arts, where she has been employed for 31 years.  She holds a BS degree from MTSU, and currently working towards a Master's degree in Liberal Arts.  Her work engages a wide range of offices on campus in organizing conferences, lectures, workshops, and any other events in the college, and she serves as editor of the College of Liberal Arts Magazine.  She is also the director of the Lifelong Learning Program in Liberal Arts which consist of a four-day program in the spring.  This program brings seniors (50 and older) to the campus for not-for-credit courses in a wide range of topics.  She is passionate about giving back to the community.  Connie is also active in serving on the Holocaust Studies Conference as co-chair, University Marketing Committee, and the Windham Lecture Series Committee.  Her time off campus, while not with her six grandchildren, is spent working with the Church of Christ at Lascassas, where she is a member.

ACE Liaison – Dr. Shanna Jackson, Columbia State Community College
Dr. Shanna Jackson serves as the Associate Vice President- Williamson Campus for Columbia State Community College.  Jackson provides leadership and oversight for facilities, programs, and services for the Clifton, Lawrenceburg, Lewisburg and Williamson County campuses.  In addition, she has responsibility for the Office of Economic and Workforce Development and the Commercial Entertainment and Film Crew Technology programs.  Prior to Columbia State, Jackson served almost 10 years at Volunteer State Community College where she served as Director of Off-Campus Programs and Executive Assistant to the President.  She has a Bachelor of Science in Business Administration and a MBA in Management from Florida Agricultural and Mechanical University.  Her doctorate in Education Administration and Supervision was earned from Tennessee State University in 2007.  Shanna is active in numerous organizations and serves on the boards of Franklin Tomorrow, Battle of Franklin's Trust and Franklin's Charge.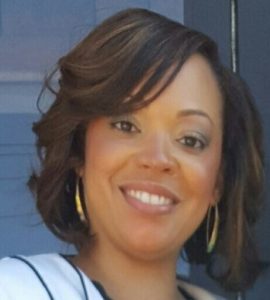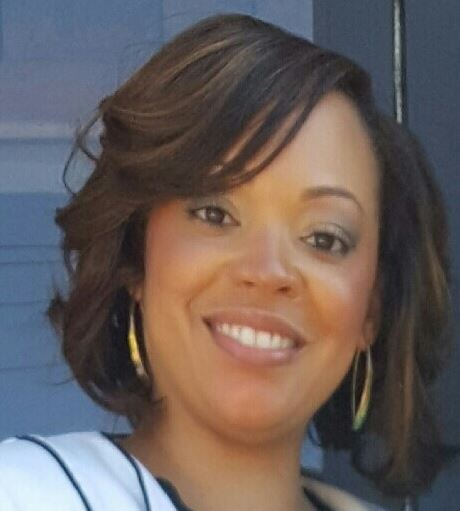 Communications Coordinator – Tachaka Hollins, Tennessee Board of Regents
Dr. Tachaka Hollins is an employee of the Tennessee Board of Regents (TBR) where she has been employed since 2005.  She earned her Bachelor of Business Administration in Computer Information Systems and Master of Business Education from Middle Tennessee State University (MTSU).  She earned her Educational Doctorate degree (Ed.D.) in the Educational Leadership and Policy Analysis program from East Tennessee State University.
Tachaka is an active member of Alpha Kappa Alpha Sorority, Incorporated where she has successfully planned and executed several community empowerment outreach programs and held numerous leadership positions.  She has served as a TnAchieves/TN Promise mentor since 2015.  As well as, serves as the chair on the scholarship board for the Ivy Enrichment Foundation and serve on the scholarship award committee for Tennessee Rural Partnerships.  She is a 2014 graduate of the Tennessee College of Applied Technology Leadership Institute.
She was the 2016 Cable Athena Young Professional award nominee and served in the 2016 Class of TBR Maxine Smith Fellows.  As of recent she was appointed, President of the Global Outreach Community Development Corporation focused on youth development in the Nashville area.
She is married to her wonderful husband, Fayva Hollins, Sr. and they have three incredible children.
Assistant Communications Coordinator – Open Position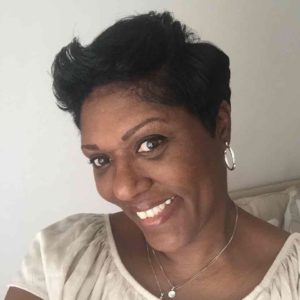 Membership Coordinator  – Fonzette Smith-Leavell, Ultimate Medical Academy
Fonzette Smith Leavell is currently a Program Director at Ultimate Medical Academy where the home office is located in Tampa, Florida. As a native of Nashville, TN she received her Bachelor in Human Resource Management at Trevecca Nazarene University, and a Master in Eduaction; Adult and Distance Online from University of Phoenix.  After pursuing over 20 years in Healthcare she continued her education and received a MBA in Health Care Management from Kaplan University.  Mrs. Smith Leavell has a strong background in Healthcare Administration and Post-secondary education. She has worked at several reputable organizations to include Cigna Healthcare, HCA Corporation, University of Phoenix, Kaplan University and Meharry Medical College.  The last 3 years of her career has been devoted to healthcare education at Ultimate Medical Academy, with a passion to support and motivate students in pursuing and accomplishing their education and career goals. Fonzette is an active member in numerous organizations to include The Professional Association of Healthcare Office Management (PAHCOM) and Medical Group Management (MGMA) and writes Healthcare Articles with relevancy to education for the PAHCOM Journals.
East Tennessee Representative– Lisa Brown, Tennessee Technological University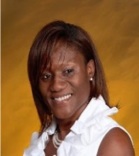 Middle Tennessee Representative– Dr. Regina Henry, Western Governors University
Dr. Regina Henry is an Instructional Design Manager at Western Governors University.  She earned an undergraduate degree in Business Information Systems from Tennessee State University (TSU).  She obtained two Masters, an MBA from Regis University and a MEd from TSU.  She earned a doctoral degree in Leadership and Professional Practice from Trevecca Nazarene University.  She is passionate about teaching and learning specifically helping students be successful through implementation of sound instructional design.  Regina's current research interest includes social media and hybrid course design.  She has presented research at regional and international conferences and published research.  She has served as Corresponding Secretary during 2015-16 and served 2013-2015 as the Communications Coordinator on the Executive Board for WHET.  She also serves on the City of Mount Juliet Board on the Special Events Committee.  She is a member of WCET, AMA and an Executive Board Member at Ultimate Medical Academy.  She also serves as a Tennessee Achieve Mentor.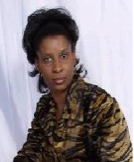 West Tennessee Representative – Cassandra Anderson, Tennessee College of Applied Technology – Jackson
Cassandra Anderson is the Registrar at the Tennessee College of Applied Technology (TCAT) – Jackson, where she has been employed for 16 years.  Cassandra is the Student Information System liaison providing training needs to staff and faculty. Cassandra is a member of Women in Higher Education in Tennessee (WHET), West TN Society of Human Resource Management (WTSHRM), Zeta Phi Beta Sorority, Inc. American Technical Education Association (ATEA).  Cassandra has experience as a Regents Online Degree Program (RODP) instructor.  She holds an A.S. from Dyersburg State Community College, a B.S. from the University of Memphis, and a MBA from Webster University.
Graduate Student Representative –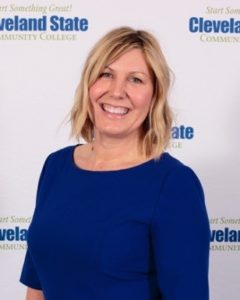 Alisha Fox, Cleveland State Community College
Alisha Fox is currently the Assistant Vice President of Finance and Operations at Cleveland State Community College in Cleveland, Tennessee. As the AVP, she serves as the Chief Budget Officer and is responsible for the oversight of accounts payable, accounts receivable, accounting, payroll, physical plant operations and purchasing/contracts. She transitioned to institutional administration in 2014 following twelve years in higher education bookstore management.
Alisha completed a Bachelor of Science degree in Business Administration from the University of Tennessee, Chattanooga and a Master of Public Administration degree from Valdosta State University. She is currently in the Doctorate of Public Administration program.
Alisha is on the executive board of Women in Higher Education in Tennessee (WHET). Her professional and community affiliations include; Women in Higher Education in Tennessee (WHET), CCBO, SACUBO/NACUBO, Tennessee Promise Mentors, Junior Achievement and Habitat for Humanity.
Historian – Dr. Phyllis Adams, Motlow State Community College

Photogr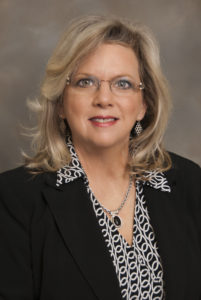 apher – Laura Horton, University of Tennessee Space Institute
Laura Horton has been employed with the University of Tennessee Space Institute for 28 years where she serves as a Media Specialist II. She represents many different departments from the UTSI official photographer, VOLs Card department, and the Distance Education department. She handles the logistics portion for the students as well as a videographer for four classrooms in the Distance Education department. Her photographs have been published in the TN Alumnus magazine, Tullahoma and Manchester Chamber of Commerce magazines, the College of Engineering Directory, as well as several photographs published for Public Relations in the surrounding county newspapers. She has photographs on permanent display at a local franchised grocery store and restaurant. She is the entrepreneur of a small photography business. She is also an official photographer for the Women for Higher Education of Tennessee. She is a proud mother of one son and lives in Tullahoma, TN. During her spare time she likes camping, kayaking and anything to do with the outdoors.
Photographer – Ramona Whitworth, Tennessee State University

Ramona Whitworth is a Graduate Analyst in the School of Graduate Studies and Research at Tennessee State University.  She received her Bachelor of Science degree in Psychology and a Master of Education degree in Administration and Supervision at Tennessee State University.  Ramona has served with the Nashville Adult Literacy Council, The Lydia Society, American Negro Playwright Theatre.  She is currently a mentor for Mount Zion's Saving Our Daughters Ministry, the Lead Teacher for Mount Zion's Kingdom Kids Children's Church, and a member of LeadHer Nashville Local Chapter, as well as serving on the Executive Board of Women in Higher Education in Tennessee.  She started a line dance group called Phenomenal Groove as a fun way to promote exercise.  Ramona enjoys doing volunteer work throughout the community, working with the youth in church and participating in fundraising walks for various organizations.